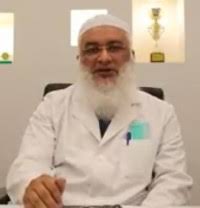 Dr Hanif Kamal//= $doc_speciality ? " | " . $doc_speciality : ""; ?>
MBBS, FAAP, Diplomate American Board
Paediatrician & Child Specialist
About

Dr Hanif Kamal

"I, Dr. Hanif Kamal graduated from Dow medical College Karachi. I did my Pediatric residency at Albert Einstein University, New York and pediatric infectious diseases fellowship training at University of Florida, Jacksonville, USA. I am American Board of Pediatrics certified in General Pediatrics and Pediatric Infectious Diseases (only 3 individuals in Pakistan). I have a vast experience of 17 years working in the best hospitals in Kingdom of Saudi Arabia. Like King Faisal Specialist Hospital, Jeddah. I adopts a family centered approach and empowers parents in the care of their children. I have presented at numerous international and national conferences as an expert in my field. I am an avid advocate for children being given the best care and treatment."
Specialities
Paediatrician & Child Specialist
Services
Language
Experience

September 1999 - July 2020
Assistant Professor
Ziauddin Medical University

August 2002 - October 2020
Associate Professor of Pediatrics
Ziaudin Medical University

September 2002 - September 2020
Section Head & Consultant
King Abdul Aziz Medical Jeddah, National Guards

September 2015 - September 2019
Consultant Pediatric Infectious Diseases
King Faisal Specialist Hospital Jeddah

October 2020 - Present
Assistant Professor/Consultant
Liaquat National Hospital & Medical College, Karachi
Education

June 1991
MBBS
Dow Medical College

June 1996
Pediatric Residency/Diplomate, American Board of Pediatrics
Albert Einstein Medical University, NY, USA

June 1999
Pediatric Infectious Diseases Fellowship/Diplomate American Board Peds ID
University of Florida
Virtual Consultation
Shifaam Virtual Clinic
Consultation Fee Rs.1,500
Book Your Appointment
Virtual Clinic
Fee: Rs.1,500
South City Hospital...
Fee: Rs.3,000
The legend below indicates the status of the appointment slots.
1.

Physical Clinic: all available time slots for physical doctors appointments only

2.

Virtual Clinic: all available time slots for doctors appointments via video call

3.

Free Clinic: all available time slots for free virtual clinic appointments

4.

Booked Clinic: unavailable time slots that have already been booked
Physical Clinic

Virtual Clinic

Free Clinic

Booked Clinic
Shifaam Virtual Clinic

05:00 PM
05:20 PM
05:40 PM
06:00 PM
Load More
06:20 PM
06:40 PM
07:00 PM
07:20 PM
07:40 PM
08:00 PM
08:20 PM
08:40 PM
05:00 PM
05:20 PM
05:40 PM
06:00 PM
Load More
06:20 PM
06:40 PM
07:00 PM
07:20 PM
07:40 PM
08:00 PM
08:20 PM
08:40 PM
05:00 PM
05:20 PM
05:40 PM
06:00 PM
Load More
06:20 PM
06:40 PM
07:00 PM
07:20 PM
07:40 PM
08:00 PM
08:20 PM
08:40 PM
05:00 PM
05:20 PM
05:40 PM
06:00 PM
Load More
06:20 PM
06:40 PM
07:00 PM
07:20 PM
07:40 PM
08:00 PM
08:20 PM
08:40 PM
Recent reviews
(2)
Faiza Fazal

Satisfied

Anonymous