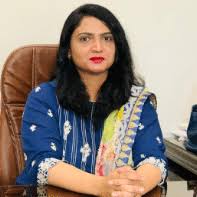 Dr Irsa Hyder//= $doc_speciality ? " | " . $doc_speciality : ""; ?>
M.B.B.S , F.C.P.S (Psychiatry)
Psychiatrist
About

Dr Irsa Hyder

" Dr. Irsa Hyder is one of the best Psychiatrists in Karachi. She has several certifications including M.B.B.S. and F.C.P.S. She also has 7 years of experience in her field. She has a high success rate with patients. She has trained for many years to treat a large number of illnesses and perform many procedures, these include OCD and Sleep Disorder "
Specialities
General Physician, Psychiatrist
Services
OCD, Sleep Disorder, Bipolar Disorder, Schizophrenia, Autism, Cognitive Behavioral Therapy, Career Counselling, Crisis Management, General Psychiatry, Psychiatric Problems, Resolving Mental Health Issues, Insomnia Disorder, Mood disorders, Depression, Attention Deficit Hyperactivity Disorder (Adhd), Psychoses (Schizophrenia Etc.), Schizo-Effective Disorder, Somatoform disorders, Anxiety Disorders, Clinical depression
Language
Experience

April 2019 - Present
Consultant Psychiatrist
Civil hospital karachi
Education

June 2012
M.B.B.S
Dow University Of Health Sciences

January 2017
F.C.P.S
College of Physicians and Surgeons - FCPS
Virtual Consultation
Shifaam Virtual Clinic
Consultation Fee Rs.1,500
Book Your Appointment
Virtual Clinic
Fee: Rs.1,500
NMC (National Medical Centre Karach...
Fee: Rs.1,800
The legend below indicates the status of the appointment slots.
1.

Physical Clinic: all available time slots for physical doctors appointments only

2.

Virtual Clinic: all available time slots for doctors appointments via video call

3.

Free Clinic: all available time slots for free virtual clinic appointments

4.

Booked Clinic: unavailable time slots that have already been booked
Physical Clinic

Virtual Clinic

Free Clinic

Booked Clinic
Shifaam Virtual Clinic

01:00 PM
01:30 PM
02:00 PM
02:30 PM
Load More
03:00 PM
03:30 PM
04:00 PM
04:30 PM
05:00 PM
05:30 PM
06:00 PM
06:30 PM
07:00 PM
01:00 PM
01:30 PM
02:00 PM
02:30 PM
Load More
03:00 PM
03:30 PM
04:00 PM
04:30 PM
05:00 PM
05:30 PM
06:00 PM
06:30 PM
07:00 PM
01:00 PM
01:30 PM
02:00 PM
02:30 PM
Load More
03:00 PM
03:30 PM
04:00 PM
04:30 PM
05:00 PM
05:30 PM
06:00 PM
06:30 PM
07:00 PM
01:00 PM
01:30 PM
02:00 PM
02:30 PM
Load More
03:00 PM
03:30 PM
04:00 PM
04:30 PM
05:00 PM
05:30 PM
06:00 PM
06:30 PM
07:00 PM
Recent reviews
(2)
Saleha Fatima Shaukat

Satisfied

Arfa Nishaat

Satisfied