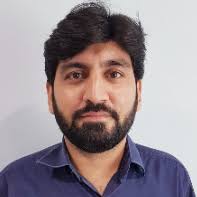 Dr. Muhammad Ali Yousuf//= $doc_speciality ? " | " . $doc_speciality : ""; ?>
Urologist / Andrologist
About

Dr. Muhammad Ali Yousuf

"Dr. Muhammad Ali Yousuf is one of the top certified Urologists in Karachi, having degrees in MRCS, FCPS, and MBBS. Currently, he is practicing at Usman Memorial Hospital. Dr. Muhammad Ali Yousuf has advanced medical expertise in his Profession with extensive experience."
Specialities
Services
Extracorporeal Shockwave Lithotripsy, Urinary Tract Infections (UTI), Bladder Prolapse, Testicular Cancers, Female Urinary Incontinence, Premature ejaculation, Psychosexual disorders, Erectile dysfunction, Haematuria (Blood in Urine)
Language
Experience

January 2018 - Present
Consultant Urologist
Usman Memorial Hospital

April 2015 - April 2019
Medical Doctor
Liaquat National Hospital & Medical College
Education

January 2011
M.B.B.S.
Baqai Medical University
Virtual Consultation
Shifaam Virtual Clinic
Consultation Fee Rs.500
Book Your Appointment
Virtual Clinic
Fee: Rs.500
Usman Memorial Hospital...
Fee: Rs.500
The legend below indicates the status of the appointment slots.
1.

Physical Clinic: all available time slots for physical doctors appointments only

2.

Virtual Clinic: all available time slots for doctors appointments via video call

3.

Free Clinic: all available time slots for free virtual clinic appointments

4.

Booked Clinic: unavailable time slots that have already been booked
Physical Clinic

Virtual Clinic

Free Clinic

Booked Clinic
Recent reviews
(3)
Nayab Ali

Satisfied

Nayab Ali

Satisfied

Nayab Ali

Satisfied