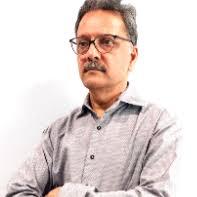 Dr. Tufail Bawa//= $doc_speciality ? " | " . $doc_speciality : ""; ?>
MBBS, FRCS (Urologist & General Surgeon)
Urology / Andrology
About

Dr. Tufail Bawa

"Dr. Mohammad Tufail Bawa is one of the top certified Urologists & General Surgeons in Karachi, having a degree in MBBS, FCPS, and FRCS. Currently, he is practicing at Usman Memorial Hospital. Dr. Mohammad Tufail Bawa has Advance Medical Expertise in Urology & in General Surgery."
Specialities
Services
All Kinds of Urinary Tract Infection, Involuntary loss of bladder control, Kidney Stones, Kidney dysfunctioning,, Male Infertility, Kidney Disease, Renal transplant, Bladder Prolapse, Prostate cancer, Testicle Cancer in men, Peyronie's Disease, Painful Bladder Syndrome, Pediatric Urology, Urine problems and Endourology
Language
Education

December 1986
M.B.B.S.
University Of Karachi

December 1992
F.R.C.S.
The Royal College of Surgeons of Edinburgh
Virtual Consultation
Shifaam Virtual Clinic
Consultation Fee Rs.700
Book Your Appointment
Virtual Clinic
Fee: Rs.700
Usman Memorial Hospital...
Fee: Rs.700
The legend below indicates the status of the appointment slots.
1.

Physical Clinic: all available time slots for physical doctors appointments only

2.

Virtual Clinic: all available time slots for doctors appointments via video call

3.

Free Clinic: all available time slots for free virtual clinic appointments

4.

Booked Clinic: unavailable time slots that have already been booked
Physical Clinic

Virtual Clinic

Free Clinic

Booked Clinic